Finally, we feel like spring is upon us. Even though the weather is still chilly and there was a bout of snow last week, there have been warmer days scattered here and there – a sure sign that spring is on the way. As we watch signs of warmer weather to come like crocuses sprouting and robins chirping, we look forward to the official Cape Cod kick-off to spring – Brewster in Bloom.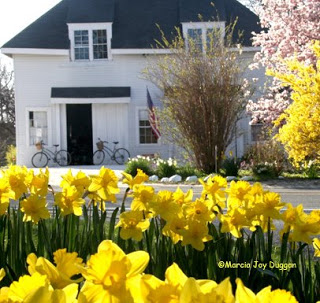 Brewster in Bloom
is a three day festival beginning on Friday, April 29th, celebrating the return of spring. Drive along historic route 6A and view all the flowers blossoming for the season. The festival is packed with events including an antique fair, craft fair, live music, and parade, complete with a Daffodil Queen!
Brewster is an easy drive from the Captains House Inn. Staying in Chatham affords guests easy access to our beautiful downtown village and 70 miles of shoreline with close proximity to towns like Brewster and Provincetown for easy day trips. We look forward to hosting you and joining us in welcoming spring this year – with all the snow in New England this winter, it is well deserved!