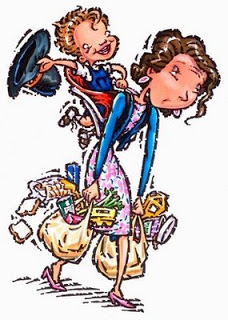 Jill and James Meyer, owners of the four diamond Captains
House Inn in Chatham, MA on Cape Cod, know what it's like to juggle raising
children with work and other commitments.
Jill says this time of year is always challenging as a mother – the
carefree days of summer over, the school routine and extracurricular activities
commence, and the chaos of the holiday season is lingering in the
not-too-distant future. Taking a
breather, if only for one night, is vital.
"It allows us to take a step back and recharge our batteries,"
she explains. So, every fall, the
grandparents are called to duty and Jill and James escape to a nearby inn where
they get to be the guests for a change.
The couple feels fortunate to have two sets of grandparents always
willing to step in for some relief. So
this year, they decided to pay it forward.
On October 10th and 11th they are offering a complimentary one
night stay at the Captains House Inn to three moms and/or dads in need of some
pampering. Simply
email
them and tell them why you deserve a break and which night
you are interested in (this offer is valid for October 10th or 11th, 2012 only
for single or double occupancy). They
have also teamed up with
Sol Spa
in nearby Harwich Port where recipients of the
getaway are entitled to a 50% discount off all services (excluding wax
treatments). All applicants will be
notified by email whether or not they have been selected by October 3rd.