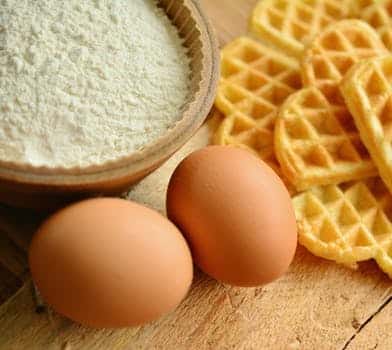 As anyone who has stayed with us knows, breakfast at the Captain's House Inn is more than just a meal; it's an event. Our rotating menu features twists on traditional recipes, unexpected flavor combinations, and an extensive buffet to please all palates. We like to keep things fresh and are always open to new ideas.
Enter Judith and Michael Labombarda, the faces behind a new waffle recipe we have added to our menu. Waffles are tricky little devils – overcook them by just a few seconds and they dry out, under cook them, and you have a soggy mess on your plate. It takes just the right balance of ingredients, as well as a close eye and proper setting on your waffle maker to make the perfect waffle. Judith and Michael stayed with us last year and passed along this winning recipe and when they returned this year, they were delighted to see we had not only adopted the recipe, but credited Judith by naming the dish "Judith's Waffles."
This morning I received an email from the Labombarda's with a photo of a framed copy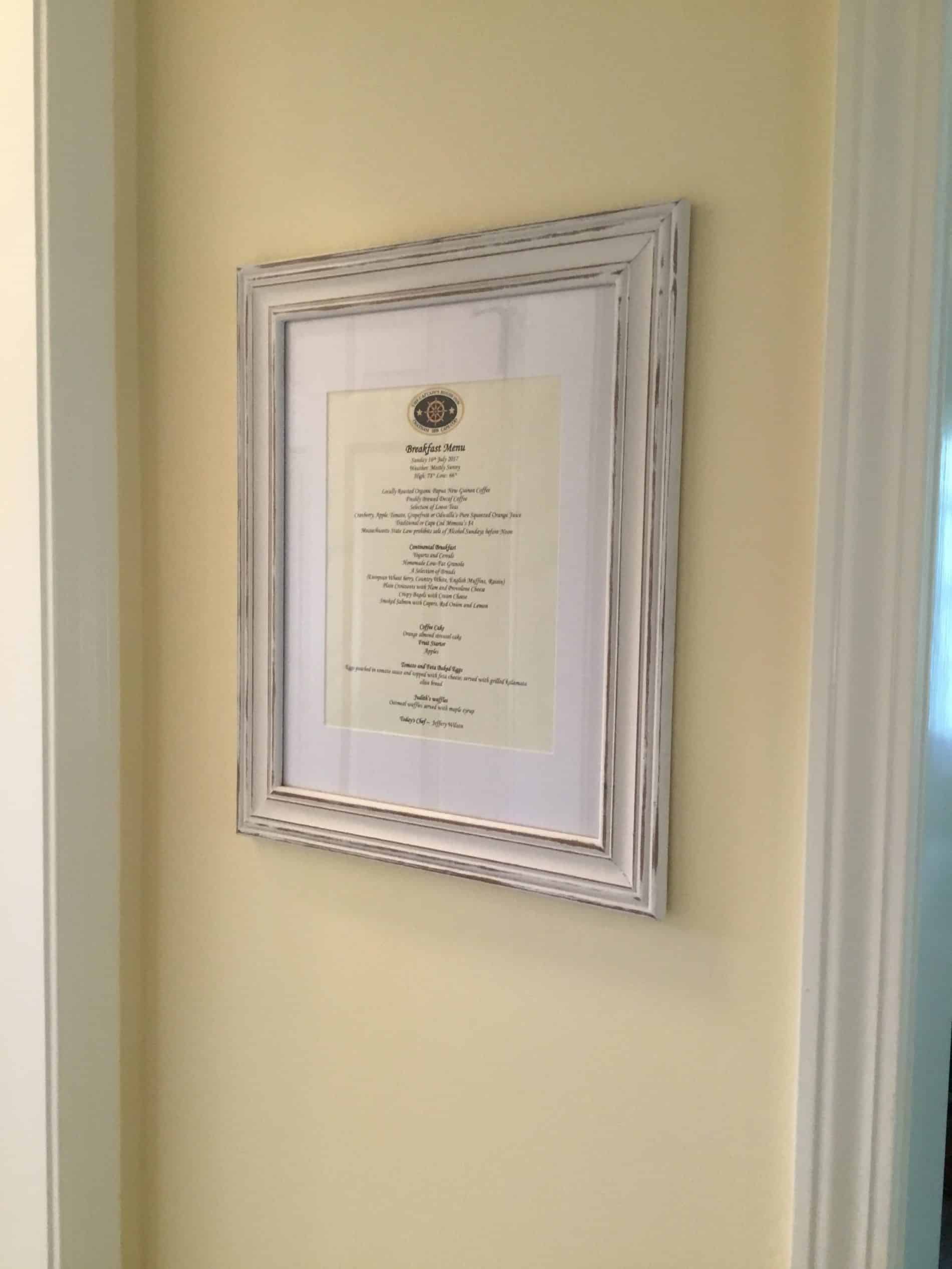 of our breakfast menu gracing the wall of their kitchen. We are so honored to have a frame-worthy breakfast menu! Try Judith's Waffles for yourself and see if you can recreated our version of perfection on a plate.
Click here for the PDF recipe
Ingredients
1 ¾ cups of mixed flour (50% oatmeal flour – i.e., ground old fashioned oatmeal in the Cuisinart) + 50% unbleached all-purpose flour – we use King Arthur flour)
4 tablespoons of wheat germ
1 tablespoon of baking powder
¼ teaspoon of salt
2 eggs (you can also separate the eggs and whisk the whites to a stiff peak for extra waffle lightness)
1 ¾ cup of skim milk
½ cup of canola oil
Method:
Mix dry ingredients, whisk remaining ingredients and combine the dry and whisked ingredients. You can add any flavorings, etc. to this basic recipe, as desired.
Pour the batter into your waffle maker and cook until done. A red light goes on ours when the waffles are done. Do not over-cook which dries them out.
These waffles should come out with a slight outer crunch, yet, moist on the inside.