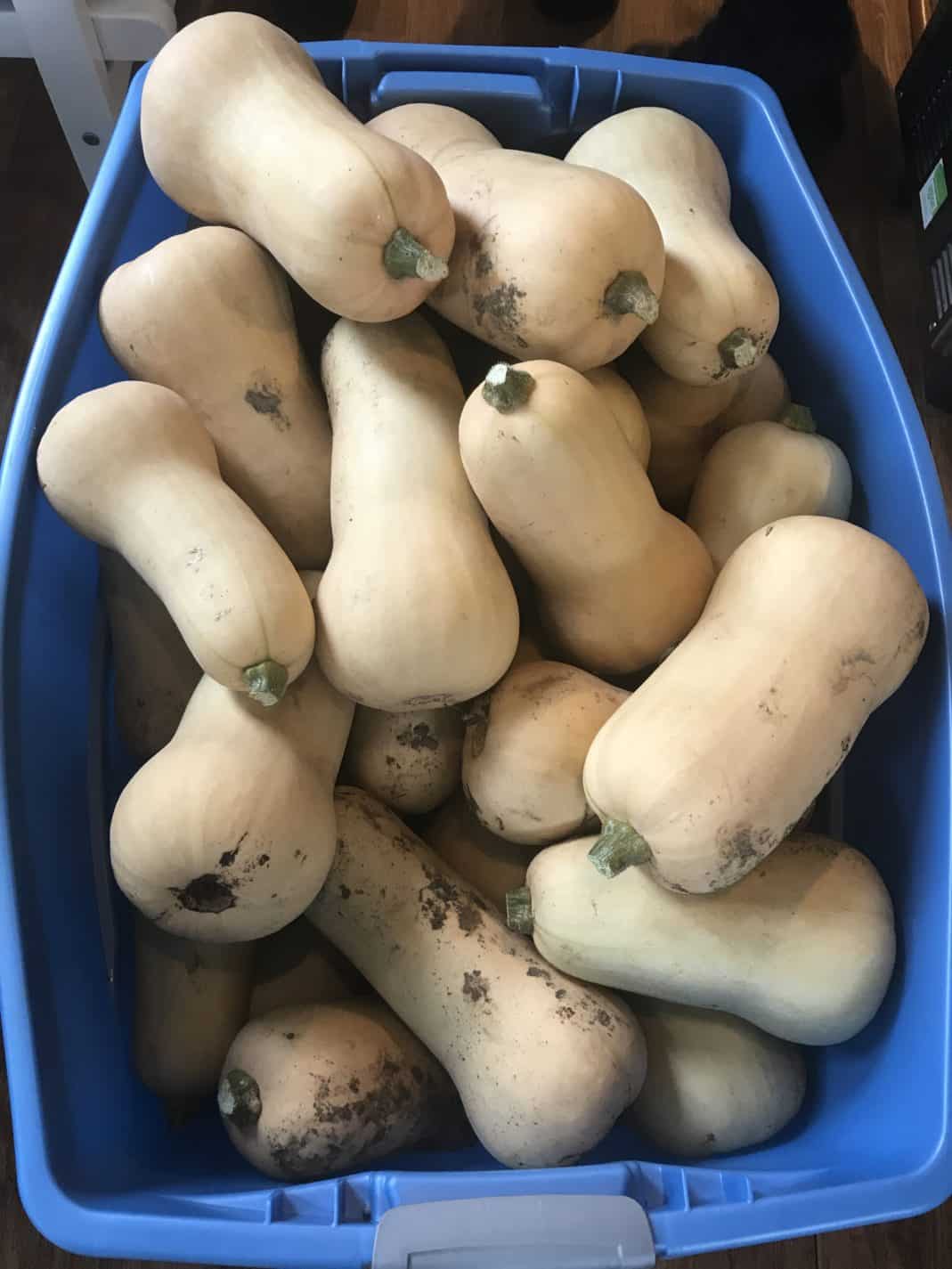 When one of our guests showed up at the inn with a 200 pound tub of butternut squash from his farm in update New York, we were blown away by his generosity. But what to do with 200 pounds of squash? We placed the bin in a high traffic area at the inn and encouraged guests to take a few for the road. We had a few takers, but still had enough squashes to feed several armies. Chef Jeff posed the question – how many days in a row could one serve butternut squash using a different recipe each day? Challenge accepted! Who knew there were so many ways to prepare these bad boys? Read on for our favorite butternut squash recipe finds…
Let's start with breakfast. Pancakes don't always have to be sweet as evidenced by this recipe for Winter Squash Pancakes with Crispy Sage and Brown Butter. Likewise, these Bacon, Maple, and Butternut Squash Waffles take on a savory flavor profile and even pack a little punch with a hint of cayenne pepper.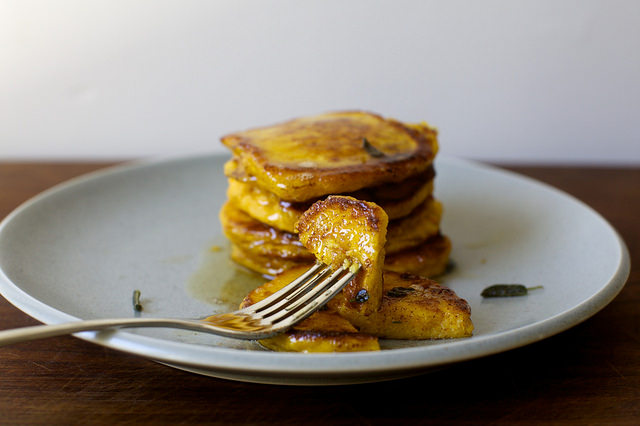 Are you more of an eggs-for-breakfast type? Try this Breakfast Butternut Squash Hash, or this Mexican inspired Breakfast Burrito Bowl. If you're cooking for a crowd, tried this Sausage and Butternut Squash Breakfast Casserole.
Change up your usual bowl of granola for this unconventional take on the old standby. Speaking of old standbys, how about adding some squash to your morning oatmeal? Sound crazy? Maybe a little, but this recipe sure looks worth trying.
As an inn with an English tearoom, we would be remiss if we didn't include a Butternut Squash Scone recipe. We were intrigued by this version which includes a bacon and sage butter to top them off.
Butternut squash is the hero in countless dinner recipes including Butternut Squash and Spinach Lasagna, Butternut Squash and Kale Quesadillas, Roasted Butternut Squash Risotto, Butternut Squash and Black Bean Chili, Creamy Butternut Squash Pasta, Roasted Butternut Squash Pizza with Caramelized Onions and Rosemary, Portobello and Butternut Squash Tacos, and even Spiced Chickpea and Squash Veggie Burgers!
Looking to incorporate squash as a side dish? Look no further! You've got your Butternut Squash Bisque, Parmesan Butternut Squash Fries, Butternut and Kale Salad with Maple Roasted Chickpeas, Whipped Ricotta and Butternut Squash Crostini with Kale and Italian Sausage, Baked Butternut Squash Chips, and Cinnamon Roasted Butternut Squash.
Finally…dessert! Shake up your Thanksgiving dessert buffet and ditch the traditional
pumpkin pie for this outstanding Butternut Squash Pie. Or how about some Oatmeal Butternut Squash Cookies to get in the autumn spirit? Healthy ice cream? This recipe is dubbed the healthiest ice cream ever…and it tastes good too! If your idea of dessert must include chocolate (I totally understand), try these Chocolate Chip Butternut Squash Bars.
And finally, what you have all been waiting for, grab a handle of vodka and infuse it to create this one of a kind Winter Squash Cocktail.
Does anyone recall that scene in the movie Forest Gump in which Tom Hanks spews off several dozen ways to prepare shrimp? I'm starting to feel like the butternut squash version of that scene. So, happy fall to everyone, cheers, and bon appetit!