So you're ready to pop the question Cape Cod is the destination you chose to do so. Good choice! But now you have to figure out how to orchestrate your proposal. The Cape is chock-full of beautiful backdrops for you to get down on your knee, but what is the best setting for you as a couple? The possibilities are endless so I have put together some top picks to suit all personalities. Now, the only stress you have to endure is…will the answer be yes?
Beach Proposal…For the romantic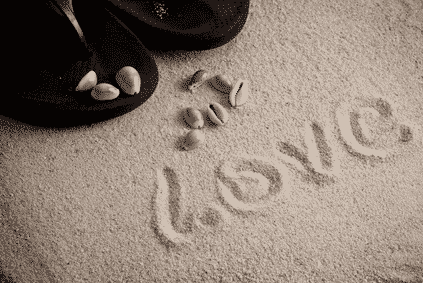 Cape Cod boasts 560 miles of coastline so choosing the perfect beach may seem daunting. Lucky for you, I have not only been to many of Cape Cod's beaches, I have also officiated several hundred weddings at them. For a sunset proposal, you can't beat Skaket Beach in Orleans where the sun sinks into the bay creating a breathtaking view night after night. Top the night off with dinner at one of Cape Cod's most romantic restaurants, the Captain Linnell House, just down the street.
For early risers, what better way to start the day than a proposal on Chatham Light Beach? If you happen to be staying at the Captain's House Inn, the beach, which is on the Nantucket Sound, is just 1.5 miles down the road and you can return to the inn for a room service breakfast to really turn up the romance.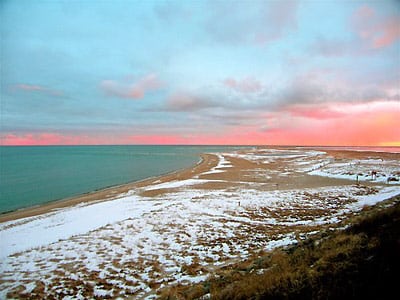 Prefer an ocean beach with waves crashing on the shore to set the coastal mood? Any of the National Seashore beaches will do, but Coast Guard Beach in Eastham steels the show, winning its place as one of the top ten in the country year after year. Just be advised that you may have an audience if you time your proposal during peak beach season and you must take a shuttle to the beach from mid-June until Labor Day.
At a Restaurant…for the attention seeker
This is a huge moment for you and your partner…and perhaps you want to share your joy with others. If you don't mind being in the spotlight, book a table at 28 Atlantic at the beautiful Wequassett Inn just outside of Chatham. The gracious staff will help orchestrate your vision – a ring in a champagne flute or buried in a napkin perhaps? Or, get to the resort early and head to the pool bar for a cocktail. Wander over to the fire pit and get an affirmative answer before dinner so you can linger over a top notch dining experience, stress-free, with views of Pleasant Bay.
Prefer something a little more low-key? Buca's Tuscan Roadhouse in Harwich is a little slice of Italy right here on Cape Cod. With dim lighting and intimate tables, the venue offers privacy, but also a good chance a neighboring table will treat you to a glass of champagne to celebrate. The food is outstanding as is the Italian influenced wine list. Ask for table 7 by the fireplace.
Somewhere Adventurous…for the thrill seeker
If asking for your partner's hand in marriage doesn't boost your adrenaline enough, follow the big question by jumping out of a plane. When you skydive with Skydive Barnstable, you will gaze out over sweeping views of the Cape, Boston, Providence, and the Atlantic. You and fiance will retell your engagement story over and over. It will be a day neither of you will forget!
If sailing is your thing, book a charter with Chatham Classic Yacht Charters on their classic schooner, Tyrone. Tyrone is beautifully restored dating back to 1939 and sails off Chatham for an unforgettable afternoon or evening on the water. If you go this route, you want to be pretty certain the answer will be affirmative. Otherwise, it could be a long, awkward four hours!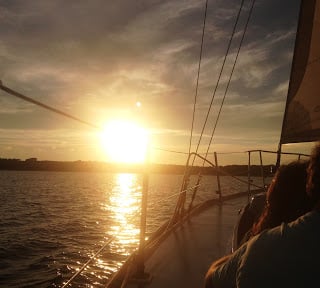 You might also consider renting kayaks at the Goose Hummock in Orleans. Paddle out to Nauset Marsh and pull up to one of the beach landings. Pack a picnic lunch and enjoy some romantic solitude before dropping to your knee. Again, this might not be a great option if your proposal might be rejected.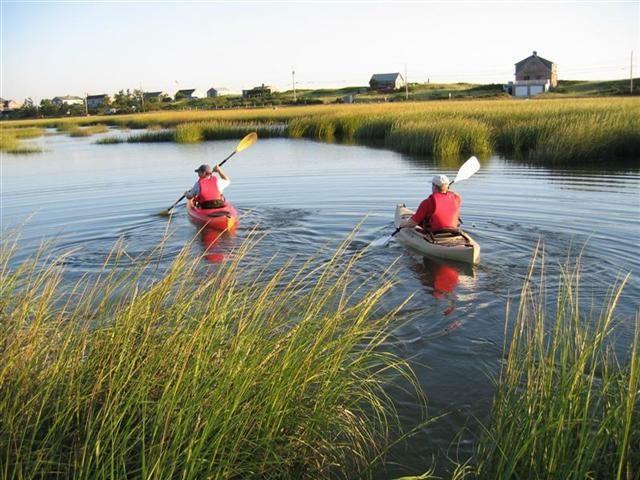 The Cape also offers various hiking and biking trails which lend themselves to picturesque settings ideal for the big moment. Rent bikes at one of the many outlets lining the Cape Cod Rail Trail and pedal along the mostly flat terrain designed exclusively for bikers and pedestrians. Find a nook to pull over for a break and surprise your partner with more than just a water bottle!
For hikers, don't miss Nickerson State Park where you can hike the Cliff Pond Loop and catch beautiful views along the water, particularly in the fall. Pack a bottle of bubbly in your backpack and pop the cork to celebrate when your partner says yes!
The Captain's House Inn…for the utmost in privacy
Many couples want this moment to be shared between just themselves. There is no better place for a private proposal than one of our luxuriously appointed guestrooms where you can propose fireside or even in one of our double whirlpool tubs!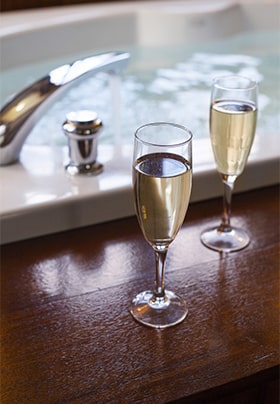 Regardless of where you choose to execute your proposal, seal the deal by booking our engagement package. Included in the package is a couples massage, dinner for two, and evening turn down service, complete with roses, chocolate dipped strawberries, champagne, and candlelight. It may set the bar high for future romantic gestures, but will be well worth the memory that will last a lifetime.