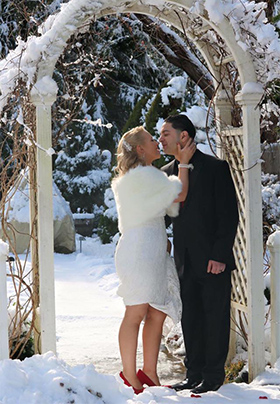 Fun fact: in addition to being an innkeeper, I also happen to fill my spare time officiating weddings. I have been a Justice of the Peace for five years and have officiated everything from lavish five-diamond resort affairs to barefoot elopements on the beach. Over the last couple years, I have noticed a marked increase in the latter – couples opting for low-key ceremonies, the focus being on celebrating their relationship rather than spending $300 on centerpieces.
While there is something magical about gathering all your friends and family to share the joy of your wedding day (admittedly, our wedding wasn't exactly a backyard barbecue), I totally get the shift in trend. Smaller weddings are just as magical, if not more so, because the couple isn't dealing with the stress and pressure of up-dos and pocket squares and carving stations and signature cocktails. The day isn't about all the bells and whistles and fanfare – it is about their love – and the pivotal moment that marks the beginning of a brand new chapter in their lives. And let's be honest – $50,000 for five hours of playing host and hostess and doing the electric slide (I'm probably d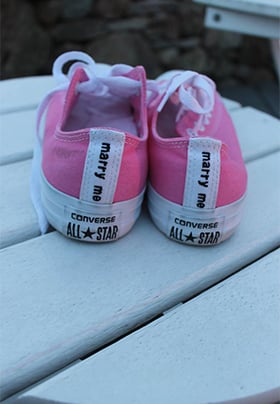 ating myself here) could be better spent on a down payment on a house or a nice set of wheels!
If you're considering a Cape Cod elopement, here is what you need to know. First off, your friends and family might be a little ticked off that they didn't get to throw rose petals at you and take advantage of your open bar. They'll get over it. If it eases your guilt, throw a home pizza party and reenact your vows. Open a few bottles of bubbly and everyone will forgive you.
Next, it's time to get planning. All you need is about a half hour. Really. One great option (yes, I'm aware of the blatant self-promotion here), is to take advantage of the elopement package I've designed for the Captain's House Inn. It's a heck of a deal, not only because you'll get married in a beautiful setting and be totally pampered during your stay, but because I DO EVERYTHING FOR YOU. All you need to do is choose a room, nail down your dates, answer a few questions via email at your convenience, and show up with rings (optional) and a marriage license (not optional). Read more about how to obtain your marriage license in Massachusetts here.
The packa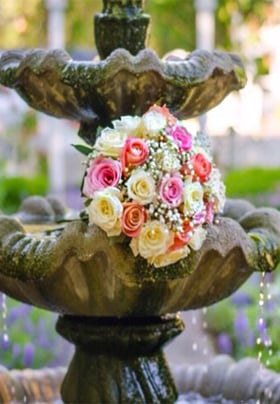 ge includes 2-3 nights of lodging (depending on the season in which you book), a $75 dinner gift certificate to your choice of restaurant, a small wedding cake, bridal bouquet, boutonniere, bottle of champagne, post-ceremony photos, and my officiating fee. I even send a brief questionnaire so I can get to know you as a couple and write a personalized ceremony based on your responses. Easy peasy! Package prices start at $1,275 in the winter and max out at $2,725 during peak season.
Alternatively, I can travel anywhere on the Cape and get you hitched at a location of your choice. There are countless beautiful beaches, romantic hotels, and intimate gardens to choose from. Or, perhaps you want to use the Captain's House Inn as your venue without accommodation – that's an option too! Officiating rates within Chatham are $200, outside of Chatham $250, and at the Captain's House Inn $275. Locations off-Cape or on Nantucket or Martha's Vineyard incur additional travel fees. Check out my JP website for more details and pricing.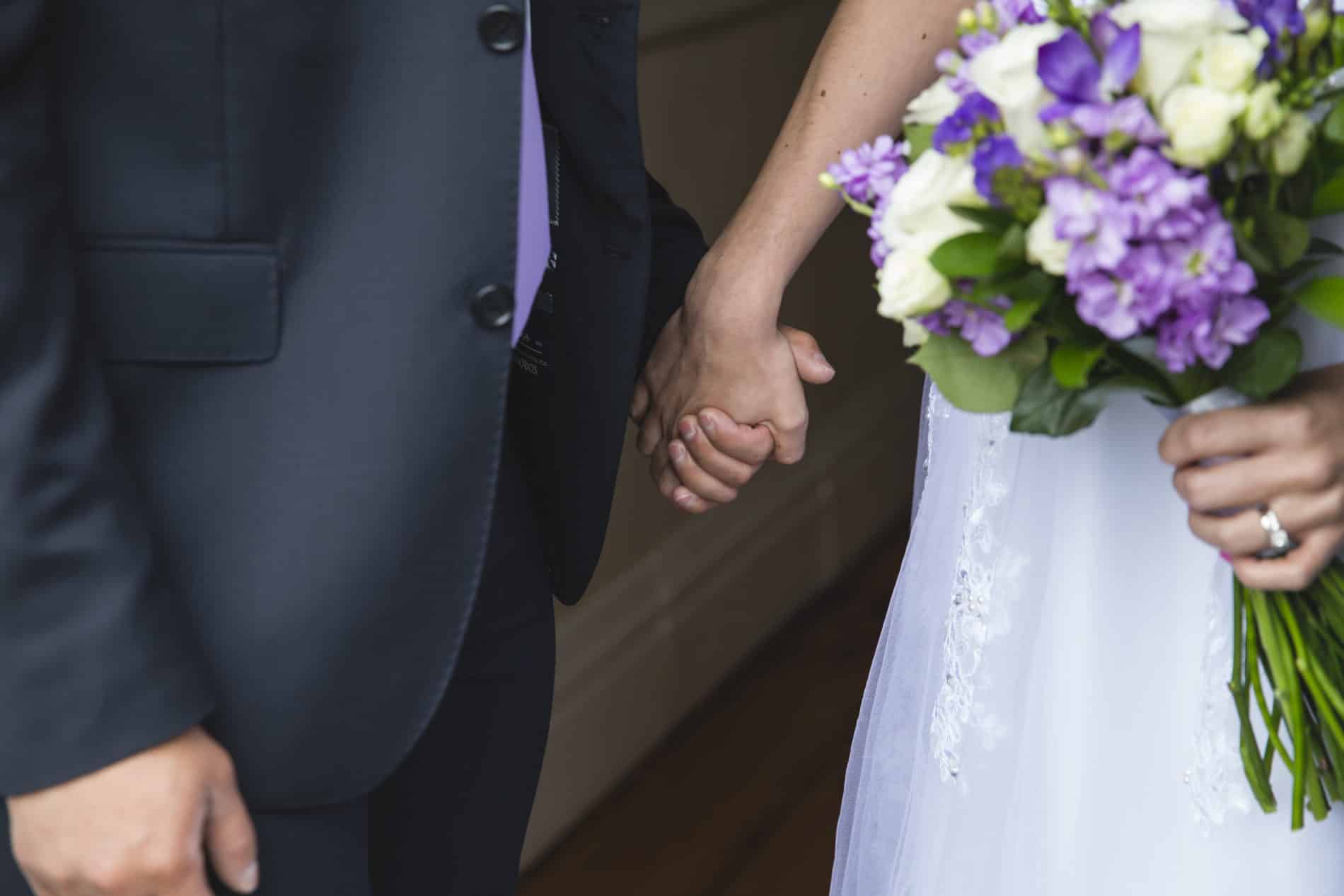 Whatever your elopement style, there's one thing for sure – your wedding day will not be a blur of paparazzi, distant relatives, and food you never had a chance to eat. You will remember every detail of one of the most important days of your lives. And years later, you will recount the special day that only the two of you shared.
Jill Meyer, Justice of the Peace, www.marryusoncapecod.com