Every morning, I "work the dining room." I meet, I greet, I chat,
I answer questions, and I make sure every guest is enjoying his or her stay. In
doing so, I am the sounding board for any complaints (though, thankfully, those
are few and far between), and I am also the lucky recipient of our guests'
compliments about the inn. One of the most frequent comments I hear is our keen
attention to detail. Guests appreciate
all the little extras they find in their rooms from the mini toothpaste to the
Nantucket Nectars cranberry juice to an umbrella in case it rains. I know when I travel, it is these details
that make a property stand out and would persuade me to return again and
again.
Truth be told, when we do travel, we are on the prowl for new ideas and most
of our little touches have been pinched from other properties. We feel like we owe these other inns a little
credit, so below are our top three stolen ideas with thanks to the savvy
innkeepers who initiated them.
·
Turkish Towels – I love a good soft towel. So when we stayed at the
Captain Lord Mansion
in Kennebunkport Maine and I wrapped myself in one of their oversized Turkish
bath sheets after a soak in the tub, I knew we had to have them at the
Captains House. They wear well, maintain
their softness, and most importantly, guests love them. And an added bonus – the company also makes a
black wash cloth with the word "make-up" stitched in. I don't know about you ladies out there, but
I sure feel bad when I cover a white wash cloth with remnants of foundation!
·
Handy Snow Scraper – We stayed at the
GatewaysInn
in Lenox, Massachusetts during a blustery snow storm. Our car was buried when we went to use it the
next morning, but to our delight, there was a snow scraper for guest use
available in the lobby. It was a little
detail, but something that saved us a lot of wet clothes had we been forced to
fish the scraper out of our trunk. In
the winter, guests will find a snow scraper on our back porch and it gets used
frequently!
·
Really Awesome Pillows – Never has my head sunk
into such a luxurious pillow as the one at the
Rabbit Hill Inn
in Lower
Waterford, Vermont. I remembered the
pillow when we recently took our own pillow inventory and decided it was time
for some replacements. The pillows are
en route as I type and we're eager to gage guests' reactions.
Another round of credit goes to our guests. We make a point to solicit feedback by
providing comment cards in rooms and sending a follow up email to guests who
recently checked out. While we cannot
adopt all suggestions thrown our way, we have implemented a number of new ideas
based on guests' feedback. Here are our
favorites:
·
Take Away Recipe – With the thank you follow up
email we send, we now include our traditional English scone recipe. We loved the idea of giving out our signature
recipe so guests can bake them at home and remember their stay at the inn.
·
Printed Breakfast Menus – With two entree
selections each day, we used to recite the day's menu to each guest who was
seated. It didn't occur to us that the
constant repetitiveness of this recitation could become somewhat monotonous to
guests who had been in the dining room for awhile. When a guest pointed this out, we immediately
switched to printed menus so guests could see exactly what ingredients were in
each dish, and could take a few minutes to decide while we prepare their
coffee, tea, and juice.
·
Cozy Slippers – In the winter months, we had
several guests comment that a pair of slippers in the room would be
appreciated. We had toyed with the idea
for awhile, but could never figure out a system for laundering them that made
sense for our already very busy washers.
For sanitary reasons, we would have to assume that all slippers were
used so for every room flip, they would need to be washed and air dried. We simply did not have the capacity to do
this. So, we outlined in our in-room
information binder that slippers are available on request. Problem solved…feet warm!
And a final round of credit goes to our staff. We have now gone through seven seasons and
seven sets of interns from the U.K. By
turning over our intern staff annually, we are always gaining fresh ideas and
many of them have left a last mark on operations at the inn. Our contributions of our interns, kitchen,
housekeeping, and maintenance staff are many, but here are some of their best:
·
Honeymoon Package
– Our 2007/2008 team of
interns were an eager bunch and decided we needed a special package designed
specifically for honeymooners. Over the
years, we have sold countless romantic honeymoon packages created entirely by
interns, not just to newlyweds, but to couples celebrating milestone
anniversaries and taking a "second" honeymoon.
·
Cookbook – Thanks to one of our 2008/2009
interns, our chef's favorite recipes were finally compiled into a
cookbook. Now, guests often purchase one
in hopes of replicating the fabulous food they enjoyed at the inn.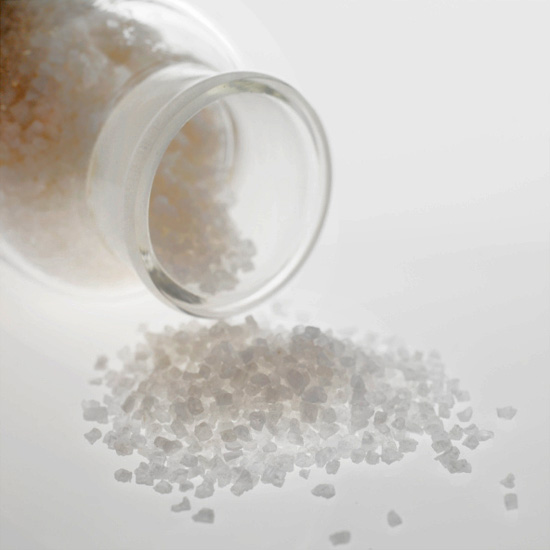 ·
Portioned Bath Salts – We could never seem to
find bath salts we could get excited about until one of our vendors sent a
sample that we fell in love with. The
only problem was, they only sold it in bulk.
Thanks to our clever housekeepers, the salts are now presented in cute
little perfectly portioned glass containers beside each whirlpool tub.
·
Mini Teapot Syrup Servers – Years ago, a brilliant
idea I had for a high tea pairing menu completely flopped. I had envisioned pairing a variety of teas
with different tea delicacies, kind of like a wine tasting. We sold exactly one tea tasting but had
purchased about a zillion mini tea pots.
Thankfully, our chef creatively recycled the tea pots and used them as
mini syrup servers which now accompany some of our sweet entree
breakfasts. They're adorable!
So while I graciously accept compliments each morning, we
must give credit where credit is due.
And keep the ideas coming…there is always room for improvement!